STORIES OF TRANSFORMATION
Success Stories
Little Steps To Success- The Story Of Maheshwari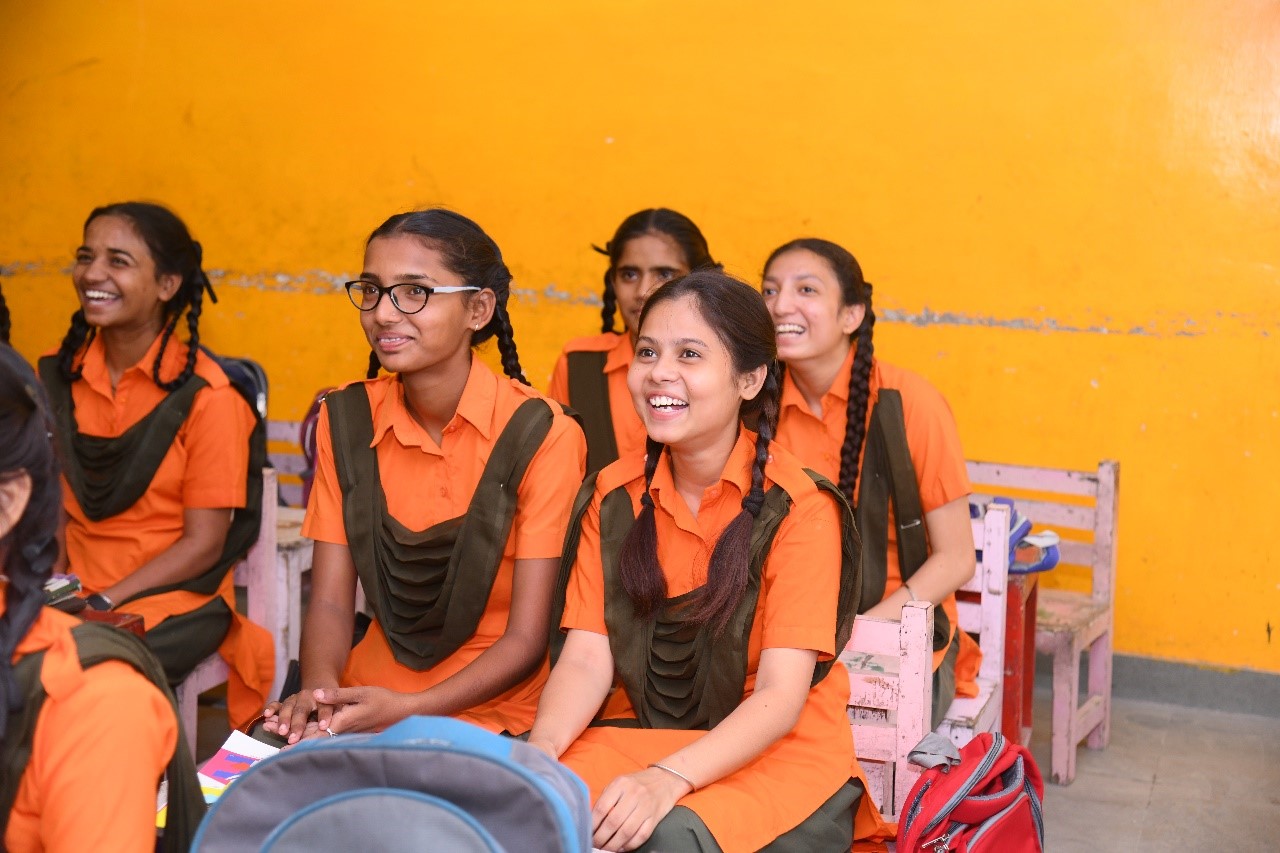 Maheshwari, a XI standard student at Vimukti Girls School is the eldest amongst the five sisters studying at the school. Maheshwari's bright eyes perfectly conceal the hardships her family goes through every single day.Maheshwari's family falls in the Below Poverty Line category. Her father who used to earn his living by painting walls met with an unfortunate accident while trying to repair the tin-shed roof of their house during a storm. His spine injury has restricted his movement and now he can barely work for 3 months in a year. His earnings fall short of even paying for his own medical expenses.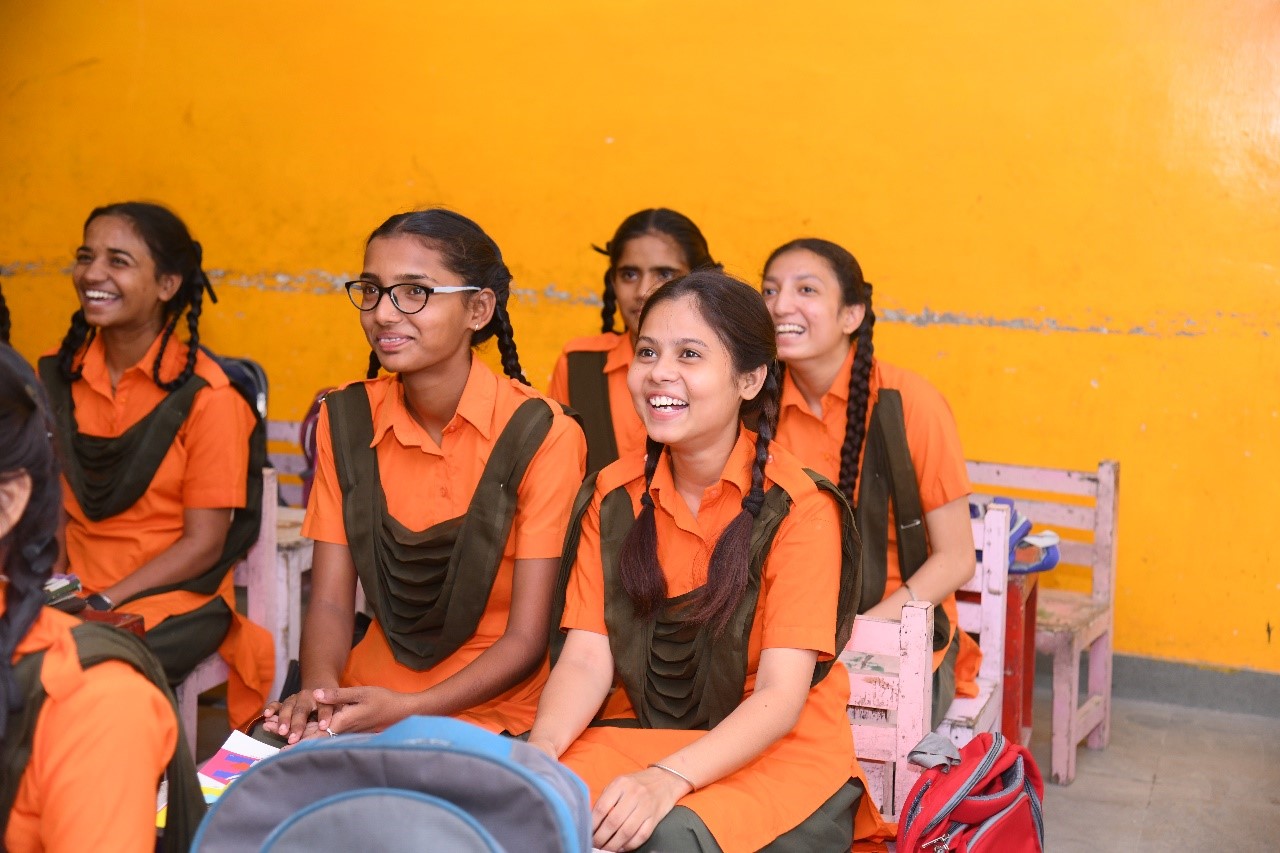 Maheswari (left-front) in her class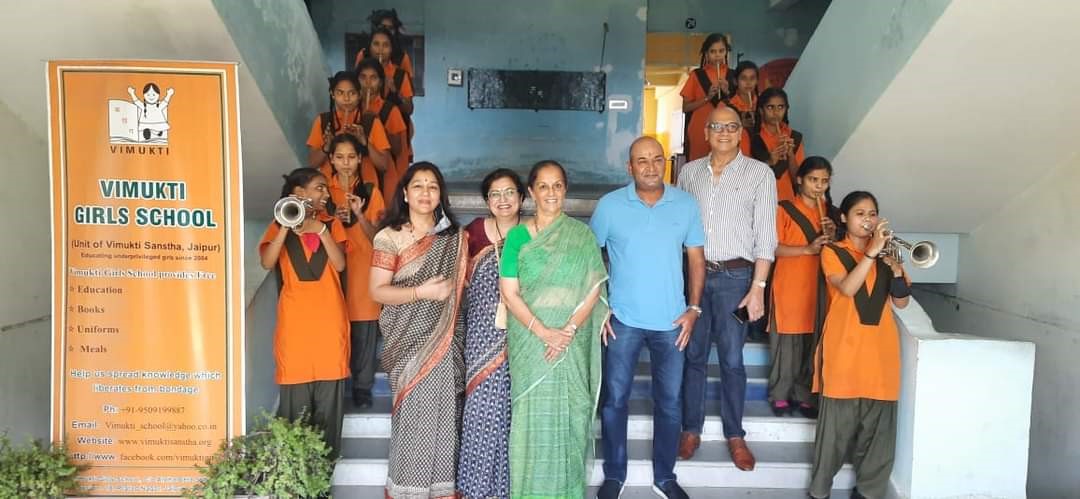 Maheswari (right-front) playing trumpet in the school band
Maheshwari's mother works as domestic help and is the sole earner in the family of 8- 6 children, a husband and her old mother-in-law.Before and after school hours Maheshwari accompanies her mother in cleaning other people's houses. "I don't like it, especially because people do not talk with respect", she said, but is happy that she can help her mother.
She keeps thinking of ways to earn money. She giggled as she said "half of my ideas fail."However, with strong determination, Maheshwari self-taught herself the art of applying henna and sewing by watching Youtube tutorials on a neighbour's phone. "Now I earn little bit by applying henna during festivals. Neighbours also give orders for sewing kurtis. With the money I make, I usually buy pens and other stationery items for all of us (siblings)."
Maheshwari recalls the lockdown times during the Covid19 pandemic. Her mother had to stop working. There was no income. The family had to cut down on expenses and were surviving on one meal a day, even her 5- and 8-year-old brother and sister. "Soon we received ration kits from the school. It was a big relief." Maheshwari feels fortunate that she and her sisters are at Vimukti Girls' School and said "Our family could not afford sending us to a good school". She is hopeful that her qualification and learning will help her make a career and create a better future for her family.