STORIES OF TRANSFORMATION
Success Stories
The Tale Of Two Sisters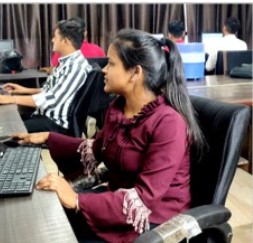 POOJA DABLA, Call Center Executive to a Team Leader Meet Pooja, 23 years old, one of the students from the first batch who joined Vimukti in 2004 along with her elder sister Arti. Pooja's and Arti's father worked as a labourer and mother was a domestic help.The teachers at Vimukti remember Pooja for her oratory skills and consistently motivated her at school to participate in debates, dramatics and public speaking.After completing her education, Pooja joined an IT solutions company as a tele-caller. 4 years into the job she now leads a team of three! Pooja makes INR 18,700 per month.
Vimukti has taught me so much more about life than just education. I learnt Computer and English at school; That's why I got this job and I love it here!

ARTI DABLA, devoted towards teaching the less-privileged children
Pooja's elder sister Arti, also an ex-student of Vimukti is married now and has two children. Arti joined an NGO named Goonj working towards elementary education close to her home as an educator few years back. She has now been promoted to the position of Center Coordinator!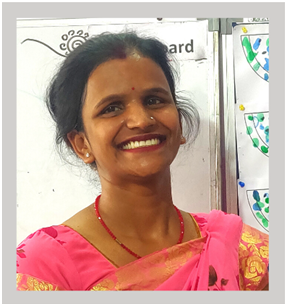 "I have been hosting all the events here at the center, that too in English! My English is also getting better." Arti excitedly opened up her phone to show us a video of hers hosting an event in English.